2017-2018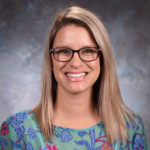 Krista Lane, Kindergarten
Krista Lane grew up in Gainesville. She graduated from Saint Leo University with a Bachelor's in Elementary Education and earned endorsements in ESOL and Reading. Krista has been teaching at Boulware since November 2015. She has a husband, two children, two dogs, two pet snakes, and a bearded dragon. In her free time, she enjoys spending time with her family outdoors, going to the beach, reading, painting rocks and crafting.
Education:
B.A. Saint Leo University (Education)
Endorsements: Reading, ESOL
Email: klane@boulwarecharter.com
Stephanie Leslie, 1st Grade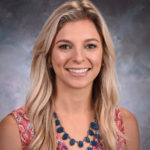 Stephanie Sorrels has been teaching kindergarten for three years and teaches first grade at Boulware this year. She graduated with a Bachelor's degree in elementary education from the University of Central Florida in Orlando. Her favorite subject to teach is reading because of the incredible growth that can be seen in one year's time. A few things outside of school that Stephanie enjoys are running, cooking, cheering on the gators, and a large cup of coffee!
Education:
B.A., University of Central Florida (Education)
Endorsements: Reading, ESOL
Email:  
ssorrels@boulwarecharter.com
Brittani Blalock, 2nd Grade
Language Arts, Writing, Character Education
Brittani Blalock recently graduated from the University of Florida with a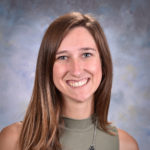 Master's Degree in Elementary Education.  This is her second year teaching 2nd grade at Boulware Springs Charter. Her favorite subjects to teach are reading and writing. Reading alone teaches children a variety of skills that are crucial across all subject areas, and it's exciting to see students develop into writers through their reading experiences.  Outside of school, Brittani can be found crafting or gardening, enjoying a good laugh with family and friends, spending time with her animals, and baking sweets!
Education:
B.A University of South Florida (Communication Sciences & Disorders)
M.Ed University of Florida (Elementary Education K-6)
Email: 
bblalock@boulwarecharter.com
Nicole Flamand, 3rd Grade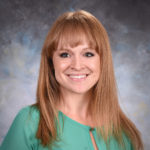 Math, Science, Character Education
Nicole was born and raised in Gainesville. She graduated from the Universityof Central Florida and spent several years living in Atlanta, GA. After spending time away from Florida, Nicole decided that home was where she belonged. Nicole was a long-term substitute teacher for 3rd grade last year at Boulware. She fell in love with Boulware and accepted a full time 3rd grade teaching position this year. Her favorite subject to teach is math. In her free time Nicole can be found working out at Ben Hill Griffin Stadium, drinking coffee, listening to podcasts and dancing.
Email:  nflamand@boulwarecharter.com
Debbie Ferrell, 4th Grade Inclusive
Debbie Ferrell received her degree in Elementary Education K-6/ESOL from the University of North Florida with minors in Literature, Wildlife Preservation and Architecture and Design. She has four years of teaching experience at a performing arts elementary school. This is Debbie's first year teaching at Boulware Charter. Debbie enjoys reading century-old books, nature, making things with her hands (painting, basket weaving and sculpting are some of her favorites) and spending time with her two wonderful daughters.
Email:  dferrell@boulwarecharter.com
Micline Jules, 4th/5th Grade
Language Arts, Writing, Social Studies, 4th Grade Homeroom
Micline Jules has been teaching for over nine years. She obtained a Bachelor's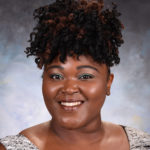 degree in Education from the University of South Florida and a Master's in Educational Leadership from National Louis University. Mrs. Jules has taught 1st-5th grade throughout her career. She also had the opportunity to teach in single-gender schools. Micline is of Haitian descent and is married to her lovely husband, Indieu Jules. This is Mrs. Jules' first year at Boulware and she is very excited to be a part of the Boulware family. She looks forward to meeting each jewel at Boulware and will try her best to help each student she encounters to grow academically and socially. Micline enjoys singing, dancing, experimenting in the kitchen, and spending time with her family and friends. "Educating the mind without educating the heart is no education at all." -Aristotle
Education:
B.A. University of South Florida (Elementary Education)
M.Ed National Louis University (Educational Leadership)
Email: ​mjules@boulwarecharter.com
David Baldwin, 4th/5th Grade
Math, Science, Character Education, 5th Grade Homeroom
David Baldwin graduated from the University of Florida with a Bachelor of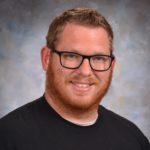 Music in Music Education in December, 2006. During his time at UF, he was a member of the UF Tuba-Euphonium studio, the UF Symphonic Band, and the Pride of the Sunshine, Fightin' Gator Marching Band. Since then, he has taught students from every grade level from Pre-Kindergarten to twenty-four year old Job Corps students. Mr. Baldwin's experience includes being employed as a high school band director, an elementary music teacher, a Job Corps Academic Instructor, and a middle school math teacher. He has taught in three counties in north Florida.
Education:
B.M., University of Florida (Music Education)
M.A., Regent College (Theological Studies)
Email:  dbaldwin@boulwarecharter.com
Jean Feuerstein, Spanish 
spanish@boulwarecharter.com