Boulware Springs Charter School offers unique features that seek to alleviate many of the barriers to student achievement:
Extended School Year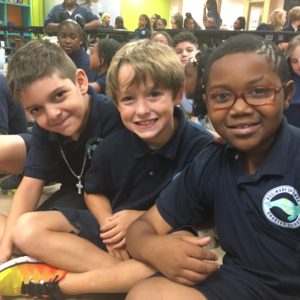 At Boulware we believe that students need more instructional time to fully reach their goals. As such, our school year starts in early July and ends in late May. Each 50-day (ten weeks) term is followed by a 10-day (two week) break. Our summer is only 6 weeks long, reducing the effects of learning loss.
Extended School Day
Boulware offers a longer school day to increase instructional time. Our school day runs from 8 a.m.- 3 p.m. We have early release on Wednesdays  at 2 pm. Our longer day allows teachers to spend more time in reading and math, enriching activities, in addition to daily science and social studies classes. Overall, Boulware offers over 1200 hours of instructional time as compared to 720-900 hours in traditional public schools.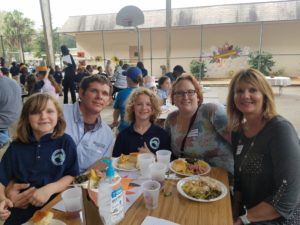 Parental Involvement
We believe parents are an integral part of their children's education. When parents enroll their children at Boulware, they sign a contract that requires them to give  10 service hours per year to the school, meet with teachers regularly, and positively reinforce learning at home.
Rigorous Math and Reading Programs
Students at Boulware receive 1.5 hours of both math and reading instruction each day. Students are grouped by ability so that each student is placed in a challenging learning environment to meet his or her individual needs. An additional reading teacher is hired during this time to reduce reading class sizes to 12-15 students.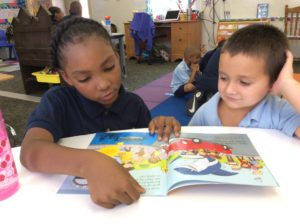 Character Education
Each day 30 minutes of classroom time is dedicated to character education curriculum. During this time, students learn about manners, conflict resolution, positive character traits, and what it means to be a role model.
Specials Program
We offer a variety of enriching activities in the arts and physical education. Students receive daily physical education classes as well as art class.
Commu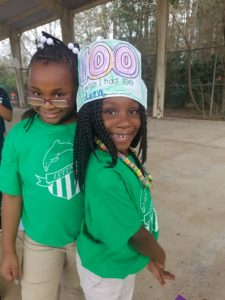 nity Partnerships
Boulware is a community school and believes that partnering with organizations in Gainesville is an important component to ensure that our students' needs are met. Boulware is a Girl Scouts site currently serving about 30 Boulware students from Northeast Gainesville. Boulware was also selected to be a part of UF's Campaign for Charities based on its positive impact on the community.
Healthy Lifestyles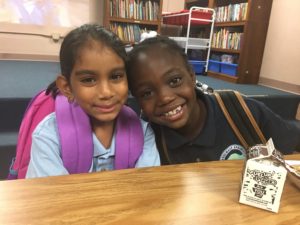 Boulware was selected as a Community Feeding school and all students at Boulware receive free healthy breakfast and lunch. Additionally, a generous donor has sponsored the Morning Mile program at Boulware so that students get to start their day with exercise and learn about keeping fit.
Teacher Selection and Professional Development
Our teachers are innovative, flexible, compassionate, and highly skilled in instructional techniques. Boulware teachers go through a rigorous selection process. Once hired, they all participate in extensive training and professional development programs to ensure an ongoing commitment to Boulware's mission and vision.