Boulware Springs Charter School was founded by Kay Abbitt and Megan Lane, two Gainesville residents committed to the education of Alachua County students.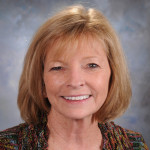 Kay Abbitt, Director of the school, is a National Board Certified elementary teacher with over 15 years of teaching experience, including 10 years in Alachua County public elementary schools. She also served as an adjunct instructor at Santa Fe College for several years, teaching remedial reading classes for incoming freshmen. Kay received her B.A. in Elementary Education from Armstrong Atlantic College in Savannah, GA. She owned a Supplemental Educational Services company for over 7 years that provided federally funded free tutoring for over 800 eligible students in 20 counties in 2 states. Kay has gained valuable business experience from operating her company including knowledge of real estate, finance, marketing, program evaluation, and business management. Kay has four children who attended schools in Alachua County through high school and was highly involved in volunteering at their schools. This allows her to account for a parent's perspective in her role as director and will help to guide our plan for parental involvement. Email: KayAbbitt@boulwarecharter.com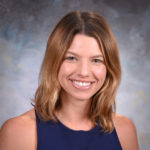 Megan Lane, a Co-Founder, received her B.A. in Political Science from Flagler College. Upon graduation, she taught World History at Buchholz High School for two years where she was awarded the Star Teacher award for her students' high performance on the FCAT. She then received her M.Ed. from Vanderbilt University in International Educational Policy and Management. During her time at Vanderbilt, she spent 4 months teaching middle school in Namibia, Africa, where she taught advanced math and helped organize the school's extracurricular program. She was also selected for a research position on a first grade phonics study led by Doug Fuchs in the Metro Nashville Public School system where she gained experience in data collection/analysis, assessment, and program implementation. Upon graduation of her Masters program she worked full time on a health literacy study at the Vanderbilt Medical Center. She then taught elementary and high school in Spain in both public and private institutions. In 2016, she was selected to be a Fisher Fellow for KIPP charter schools. The year-long fellowship provided rigorous leadership training by leading scholars and practitioners from around the country. She recently received her PhD in Educational Leadership and Policy from the University of Florida where she was trained to develop, implement, and assess student performance and school programs. She is currently a fellow through Harvard University's Strategic Data Project on assignment at Chicago Public Schools.